Crystal Bed Sessions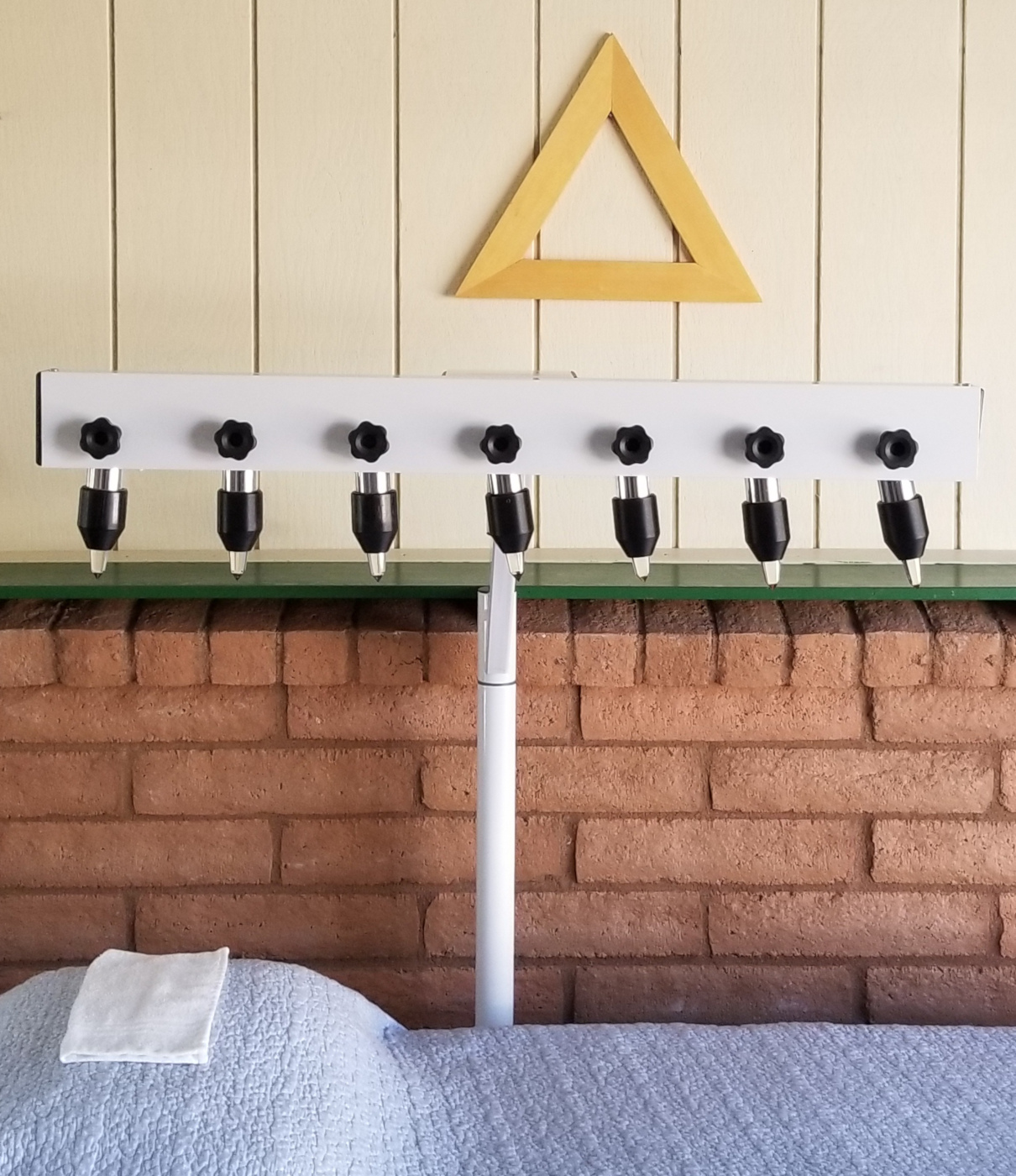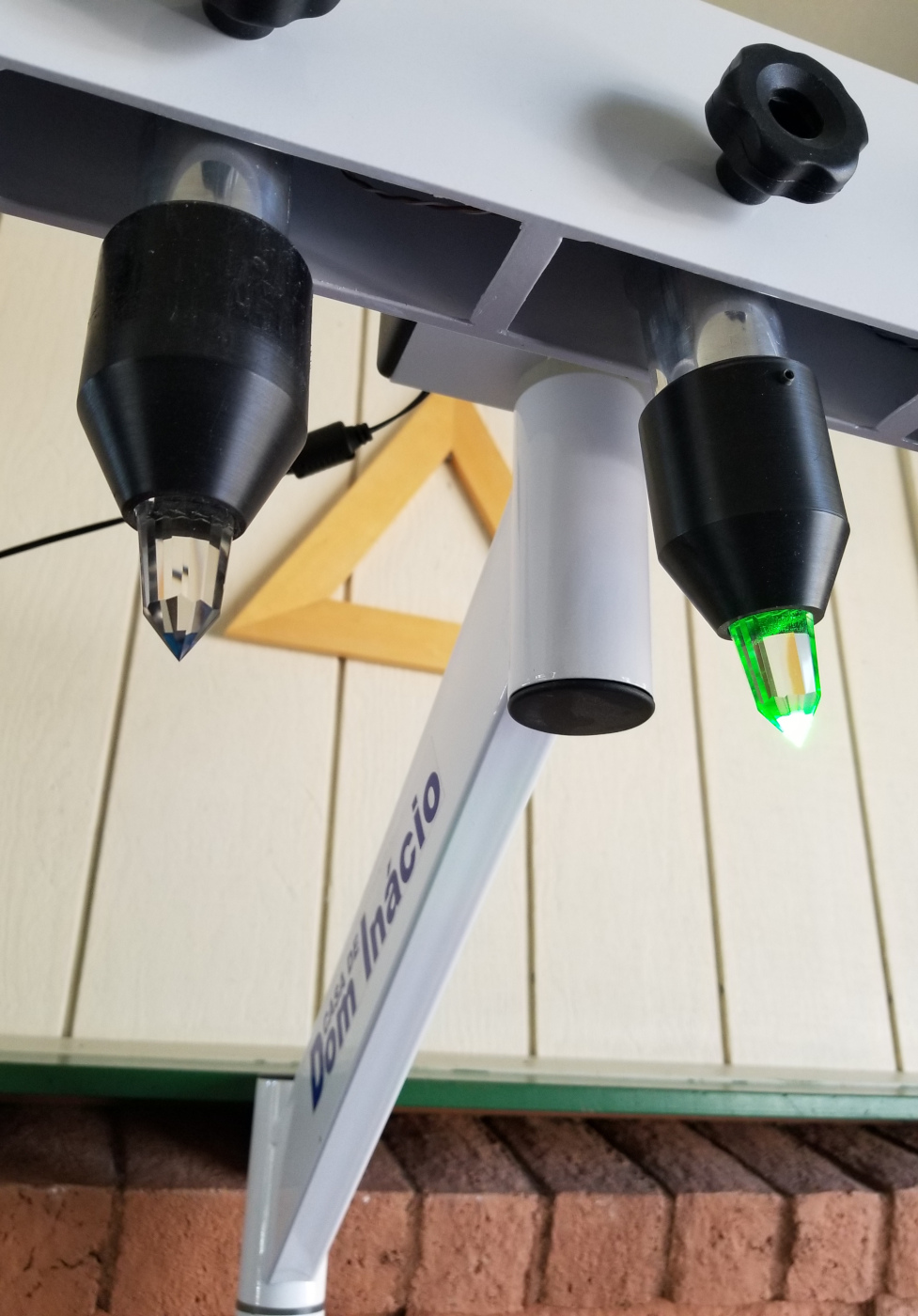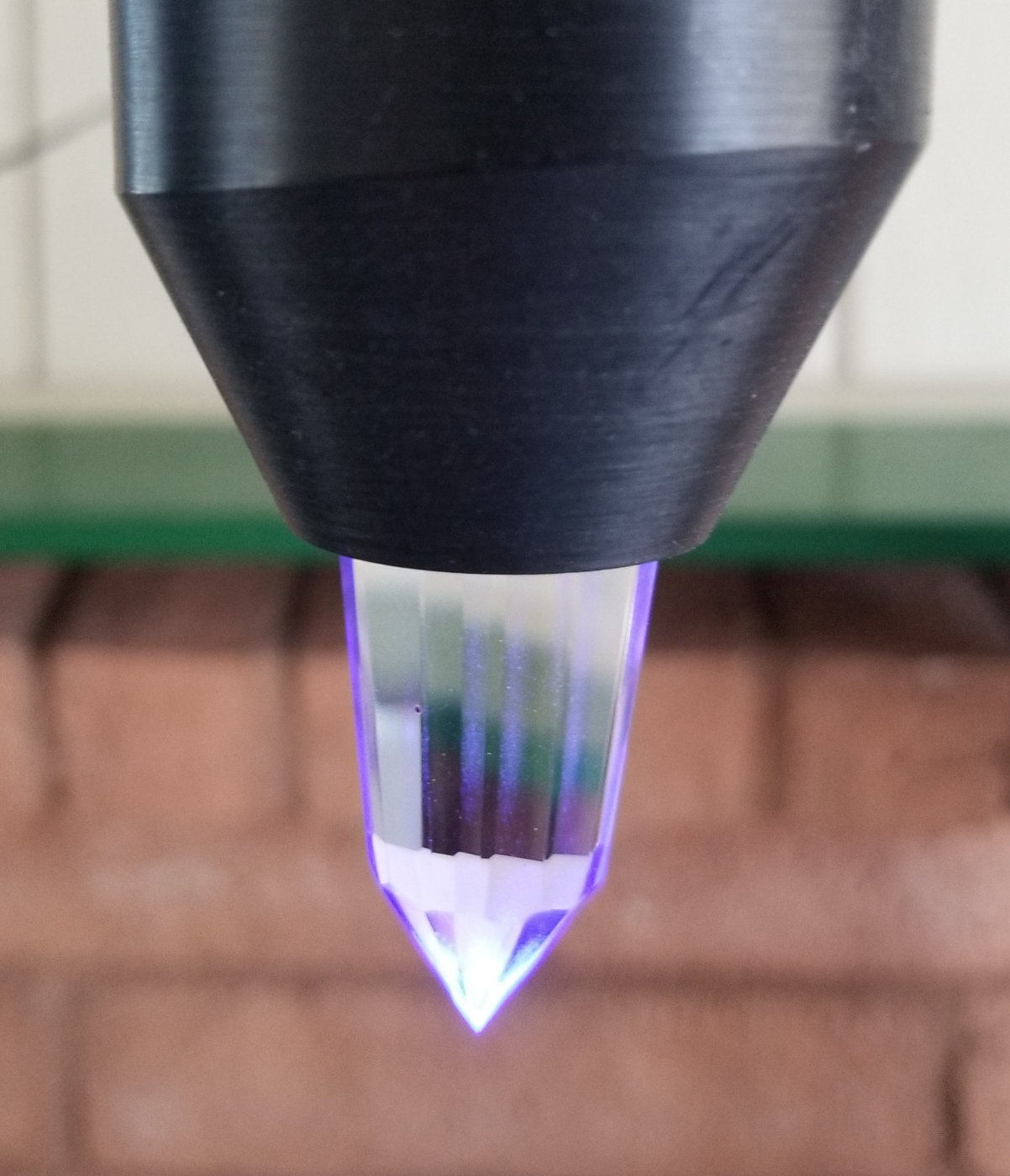 Crystal Bed
A crystal bed is a tool used along with spiritual healing. At its heart are seven Vogel crystals, through which colored lights shine.
A Vogel crystal is a clear natural quartz crystal that is cut in a precise manner that was specified by Marcel Vogel. Dr. Vogel was a scientist who worked with IBM in the area of liquid crystals and magnetic materials, and received over 100 patents for his inventions. Unusually for a scientist or engineer, he also had a keen interest in spirituality and metaphysical topics such as psychokinesis and therapeutic use of crystals. According to Dr. Vogel, a Vogel crystal resonates (vibrates) at the same rate as water. He designed equipment to measure differences in water that were created by transferring thought forms from crystals into water, and said it was possible to put thoughts into water to make it "structured" to hold information. You can see Marcel Vogel speaking about these and other topics in this series of videos.
The crystal bed is not a bed by itself; it is a moveable stand and arm that holds the Vogel crystals, along with an electrical circuit that turns the lights on and off in a regular pattern. The crystal bed is completed by placing it above a surface, such as a bed or massage table, upon which the subject lies facing upward. The crystals and lights correspond to the seven chakras, with the color of light ranging from violet to red. With the subject lying on the surface below the lights, the crystals are aimed approximately at the subject's chakra centers while the subject's eyes are covered with a cloth to keep the lights from shining directly into the eyes.
How Crystal Beds Work
Some people have explained cause-and-effect relationships between the qualities of Vogel crystals, along with the effect of the colored light (chromotherapy), as being beneficial in healing processes, or as inducing healing by themselves. I find those explanations difficult to follow, so I will explain it differently, by describing how crystal beds are traditionally used.
The general idea of the crystal bed is that the crystals and light have a way of amplifying the connection to the Spirit Realm.
Crystal beds were originally used in spiritual centers in Brazil that are associated with Spirit Doctors, which are often called "entities" at the Casa de Dom Inácio, the home of our crystal bed. Spirit Doctors are healers who exist in the Spirit Realm, and visit us in the Physical Realm to help us. Some Spirit Doctors worked at those spiritual centers while they were alive, and after transitioning to the Spirit Realm, they have become less encumbered by physical limitations, and in some ways, they can do more to help.
There are many, perhaps thousands, of Spirit Doctors that visit the Casa. Some of them are recognized as people who were spiritually-focused doctors in Europe or Brazil during various historical periods. At the Casa, their portraits can be seen decorating walls. Here are a few: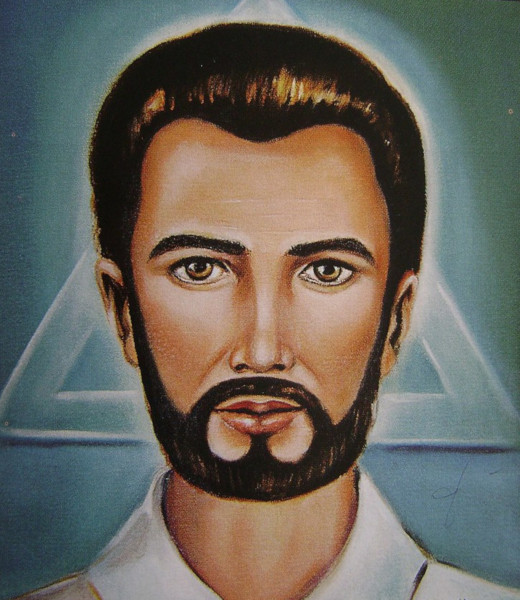 Dr. Augusto de Almeida ( - 1908) was a Brazilian military doctor. He currently supervises all the work being done at the Casa, reminding us that discipline is necessary for our evolution and is also the way of showing respect for the entities' work. Dr. Augusto de Almeida is the entity that has defined most of the rules and recommendations that make up the Casa protocol.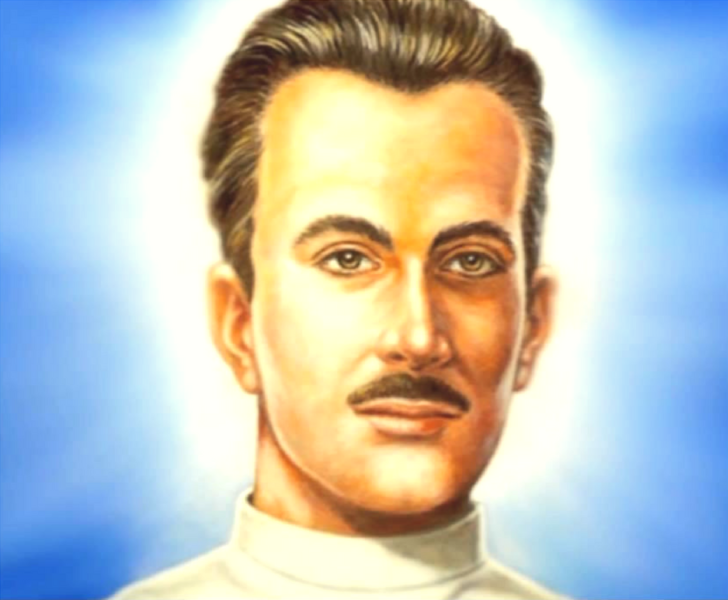 Dr. André Luiz was a medical doctor in Rio de Janeiro in the late 19th century. After his transition to the Spirit Realm, he wrote books through the famous medium Chico Xavier.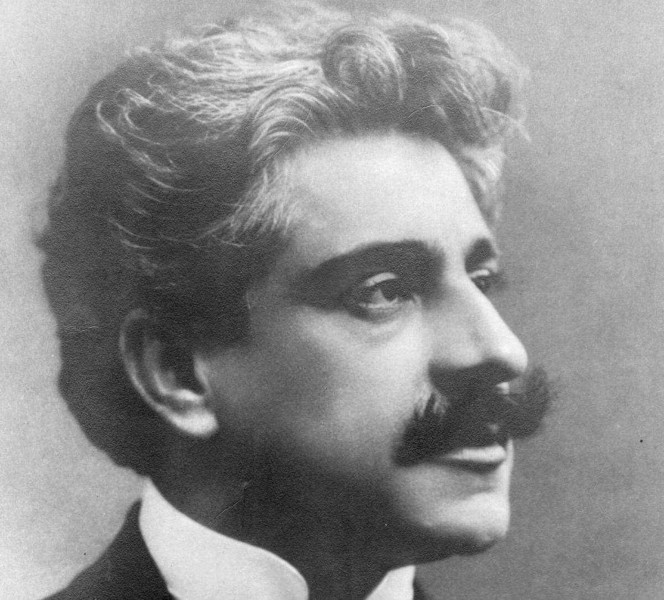 Dr. Oswaldo Cruz (1872 - 1917) graduated at the age of 19 as a medical doctor in Rio de Janeiro, then specialized in bacteriology at the Pasteur Institute in France. He was the founder of the Oswaldo Cruz Institute where he developed vaccines against bubonic plague, yellow fever and chicken pox. He was health minister of Brazil and saved thousands of lives by eradicating pests and implementing health programs.
When people took crystal beds to other places, they found that they had the same benefits as when used in the spiritual centers. It seems that the Spirit Doctors can easily follow crystal beds anywhere. I think the way crystal beds work is that the combination of their design and their origin, along with the intent of the subject, is what brings everything together to happen. It seems like when someone is lying on the bed and the crystal bed is turned on, it sends some kind of signal or notification, and the Spirit Doctors respond.
Our bed, shown in the photos on this page, is one that was made for use in Casa de Dom Inácio in Brazil. This model is manufactured in small numbers and sold only to people who have been approved to receive one.
My girlfriend and housemate, Eos Yolanda, and I obtained our crystal bed when she went on a trip to Casa de Dom Inácio in 2015. Eos is a clairvoyant psychic medium, and is able to hear and speak to the Spirit Doctors and other entities.
While she was meditating on the Casa grounds, an entity who called himself St. Anthony said to her, "You need to get a crystal bed."
Eos replied, "I wasn't planning on it."
St. Anthony continued, "Go to the gift shop. Medium João's son is there and he will say yes to you getting a crystal bed."
Eos thought that was impossible because Medium João, the only person at the Casa who could give permission, was in the hospital, and it usually takes two weeks for a crystal bed to arrive. Eos was not staying at the Casa that long.
St. Anthony said to her, "It will happen. You are meant to have one."
Eos was baffled. She knew that it was necessary to obtain permission from Medium João to have one, to make sure the crystal bed is sold only to those who will treat it with love and respect. It is for bridging the gap between the physical and spiritual realms, and for helping people advance mentally, spiritually, and physically, to help them learn and grow. Medium João does not give permission directly; he asks the entities, and relays their answer.
St. Anthony said, "Go now."
Eos walked to the gift shop and entered. Medium João's son was there, and he immediately started speaking in Portuguese, which Eos did not understand. A man from Australia was there. He understood what was said and translated for her: "He just asked if you want a crystal bed."
Eos said "Yes", but she still could not believe it. She had seen a long list of about 40 people posted on a wall. Those were the people who had already asked for approval for a crystal bed, and Eos was leaving in only two days.
Arrangements were made to have someone drive overnight (a four-hour trip) to get the crystal bed to her before she returned home.
And that is how we got our crystal bed! Not only do we feel ours is special; it seems the entities of the Casa do, too.
We have used our crystal bed many times, especially when we feel "out of sorts" or when having some kind of pain or other discomfort. Every time, we have felt visitations from the Spirit Doctors just after the start of the session. They speak to us telepathically and tell us things about what they will be working on during the session. Sometimes it corresponds to what we asked for or expected, and other times they work on what they perceive as the most significant underlying issue.
Unlike some places we know of, I do not just throw you in a room with a crystal bed and say, "Good luck!" We are operating using methods that are as close as we can get to how things are done at the Casa. There are prayer triangles from the Casa in the room, I play Casa music during the session, and we have pictures of St. Ignatius, Dr. Agusto and others on the wall. Most recipients of my crystal bed sessions have reported feeling one or more entities in the room during the session, or have felt things changing in their bodies.
People have widely varying experiences with crystal beds, and their experiences can be anything from nothing that is perceivable to feeling physical changes to their bodies during the session. Just to give you some idea, here is a list of things people have reported happening during or after crystal bed sessions:
A feeling that something is changing in your body. It may be perceived as movement or heat.
Tingling sensations.
Feelings of expansion where there was constriction.
Insights into past issues and causes of ill health.
Release of traumatic memories and emotions.
Feeling of deep relaxation and peace.
Heightened awareness; Increase in sensations such as tastes or colors.
Feeling more energized and focused.
Feeling greater connection to the Earth or the Universe.
Reduced stress, a greater feeling of well-being.
Clarity of mind.
Gaining insight into life path.
Improved health.
Relief from pain.
You may feel the presence of the Spirit Doctors, and you may even feel someone touching or holding part of your body.
Many ailments have emotional roots. The Spirit Doctors treat underlying emotional and mental causes of ailments rather than at the superficial level. The immediate effect that you will feel is usually a light one, although some people do report profound physical effects in their bodies. If you already have a spiritual practice, you are more likely to experience a large effect. The degree of benefit is dependent on your openness and ability to receive.
The energy of the session stays with you for two to three days. Even if you did not feel anything during the session, you may have something happen later. For example, you may have an upwelling of emotion that triggers tears or laughter.
Remember, everyone is different, and your own experience depends on you.
The most important thing is that you set your intent to receive help. Spend some time quietly and lightly considering your issue, along with asking for help, and opening yourself to receiving it.
It is strongly recommended that you wear white (preferred) or very lightly-colored clothing. At the Casa, it is a requirement! It is said that dark-colored clothing prevents healing energy from passing through. Wearing white also helps you set your intention to receive treatment.
Also, please drink some water to hydrate your body because some people report that the session leaves them dehydrated.
After you arrive, we will sit and chat for a while. The purpose of this is to get you to relax and re-center your focus from traveling to doing the crystal bed session, and focus on what you want the session to be for. This may include an intuitive consultation that is similar to my intuitive coaching service.
Then you lie on the bed facing upwards. I cover with you a sheet or blanket to help you become comfortable, then I place a cloth over your eyes to shade them from the lights of the crystal bed. (They are not harmful, but are annoying to have shining in your eyes.)
I turn on the crystal bed lights and aim the crystals at your chakra centers, then set a timer.
Unless you prefer quiet, I will play music that is the same played at the Casa.
The session lasts 40 minutes. All you need to do is relax and quiet your mind as much as possible. The session is most beneficial when the recipient has an open mind and open heart. During this time, I will be sitting nearby, holding the intent for you to get the benefit you need the most. I will be there in the unlikely event that you need me for anything.
After the 40 minutes is over, I will turn off the crystal bed lights and uncover your eyes.
Before you leave, we will sit and discuss what came up in your session. This will make sure you are grounded, and will help you get your mind back in gear for traveling home.
Each session is $150. Plan for an hour and a half, to allow for the time we take to prepare before the session, and chatting afterwards.
Sessions take place from 1-8 pm, with the last session starting no later than 7 pm.
Limited Time 50% off Spring Special, for new clients: $75 per session.
Have questions?
Want to schedule a session?
or call/text 928-821-9232